NMB Bank has launched a new mortgage proposition that offers a simpler, faster, and more flexible  home financing experience for consumers. The new Mortgage proportions offers more attractive terms to borrowers including a longer repayment period and a competitive interest rates.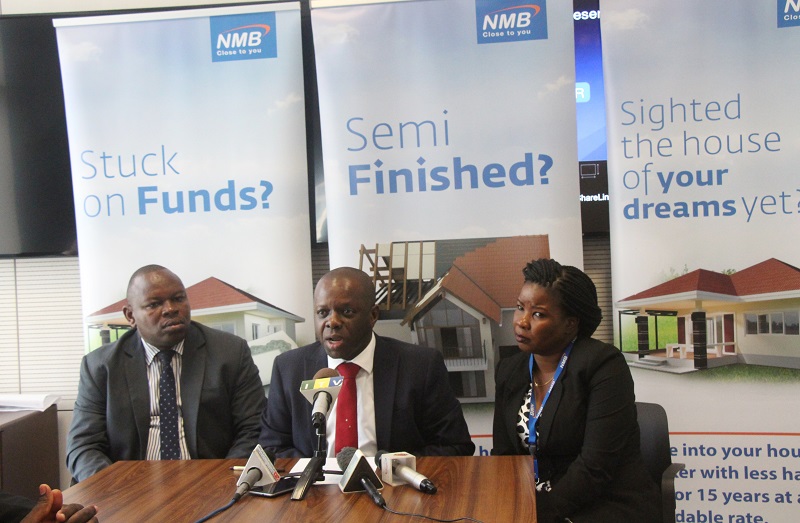 The NMB Mortgage loan is payable in a friendly reducing balance basis in predictable equal monthly instalment. The minimum amount of loan is TZS 10 Million and a maximum of TZS 700 Million.
With NMB Bank's Mortgage loan facility, customers have options to choose among the three options which is purchasing (For customers who want to buy houses), refinancing (For customers who own a titled property and would like to get a cash release from their property to invest in other activities) and semi finish loan (for customers who need financing of their houses from linter stage).
Launching the product, The NMB Bank's Managing Director – Ineke Bussemaker said the bank's mortgage will offer solutions to challenges facing Tanzanians in Building their residential houses.
Ms Bussemaker added that "In Tanzania, buildings belonging to individuals are often gradually built through savings, which often doesn't help achieving something viable. We are now offering this loan, which brings together the entire sum needed to build a dream home.
"With NMB Bank's Mortgage loan facility, we will finance up to 90 percent of the value of the property and this means that you will be required to deposit only 10 percent of the property value," said Ms. Bussemaker.
She mentioned that the maximum loan amount is TZS 700 Million subject to customer's repayment ability, whereas his/her monthly repayments should not be more than 50 percent of his/her net monthly income and the maximum loan repayment period is 15 years.
The NMB Bank's Mortgage Loan caries a competitive interest rate of 17 percent with a waiver of facility fees.